Save & earn with Park'N Fly.
CAA Members always save 20% or more* off your parking stay plus earn 3% in CAA Dollars®. To get the discount and earn your CAA Dollars®, simply enter your CAA Member number in the discount field when selecting your travel dates and time and complete your reservation!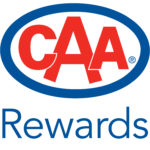 * Offer available for CAA Atlantic Members only. Discount and savings are based on drive up (rack) rates. All rates and surcharges are subject to applicable taxes and cannot be discounted. Rates may change without notice. Charge begins at time of check-in and is based on a 24-hour period. Conditions may apply. Must present a valid CAA Membership card. Offer is not applicable with Aeroplan program and cannot be combined with any other offer or discount.
® Registered Trade-marks are owned by and use is granted by the Canadian Automobile Association.
™ Trade-marks of the Canadian Automobile Association.