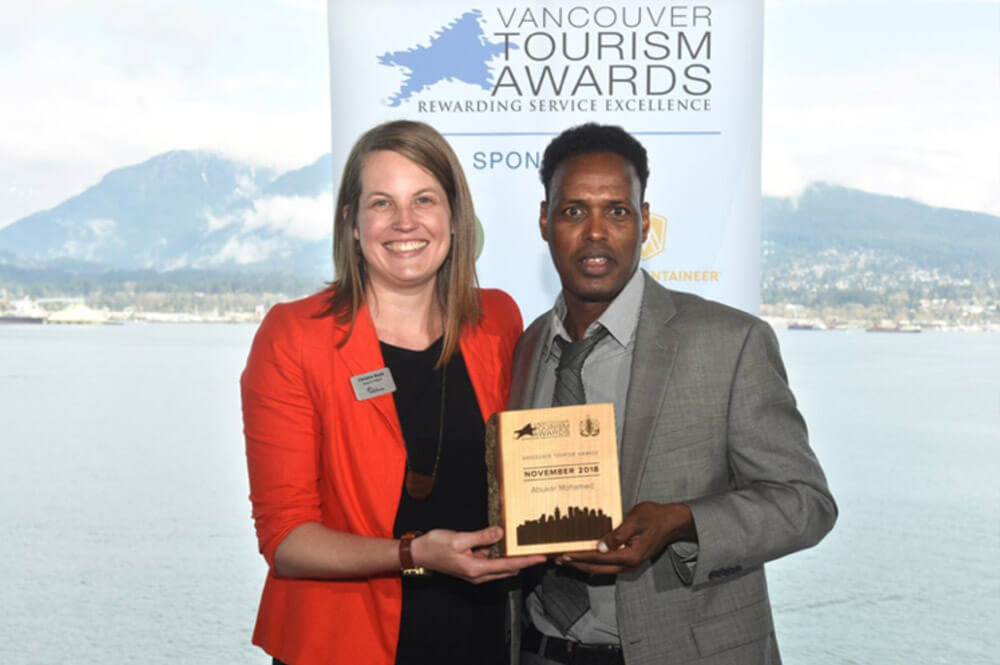 Abukar receiving his Vancouver Tourism Award. Photo Courtesy of Mits Naga Photography.
We are so proud of our employee, Abukar, for winning the Vancouver Tourism Award. Abukar is one of our shuttle drivers for Park'N Fly Vancouver. The service Abukar provides was selected as being the best out of over 300 submissions!
Abukar was nominated for going above and beyond to help out our customers during the holiday season. Thank you, Abukhar, for all your hard work!